Property
---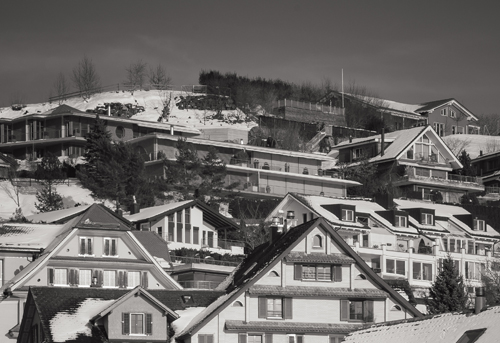 If you are looking to buy a property in Zug or the surrounding area, then you are going to need patience and time as the market is currently dried up. Our most important piece of advice would be not to buy something simply because it is available… We would be happy to discuss the various aspects to be taken into account when buying property. And if we find one that is of interest to you, we would likewise be delighted to take care of every element that this would entail. If on the other hand you are looking to sell property, then perhaps you already have some interested potential purchasers – this is precisely where you need professional support and advice, from the negotiation stage right through to the signing of the contract. Should you decide to rent your property out, we can define with you what would be a fair rate for the rent and put it on the market, taking care of the visits from potential tenants and drawing up the rental contract.
Please get in touch and we will discuss your requirements, with no obligation on your part
Many, many thanks for the great job you did for us! We are very happy with our apartment and the smooth way we managed to get settled in Switzerland.
I can highly recommend Nicole Elbel. She relocated my family very professionally – it made the start in Switzerland stress-free so I could just focus on my work.
Thanks, you and your team are always so helpful.
From our point of view, our move seemed more complicated than usual. We were guided attentively through the unexpected twists and turns, experienced a superb move and ended up in the place of our choice.